More about day-to-day financial matters
Make the most of the money you have
Get the most out of your retirement fund and your savings
Decisions that help you make the most of your retirement savings
Save more whenever you can
Have you thought about how long you'll live after you retire?
One way to estimate this is to think about how long your oldest grandparent or great-grand parent lived and assume that, with recent developments in medicine, you have a good chance of living even longer than they did.
Did you know that a 60-year-old living today has a good chance of living to 90 or more?
What you can do to have enough to live on when you retire from your employer
It's important to understand your retirement fund and your employer's fund benefits
Your member booklet or benefit schedule has the details of the benefits and options that are specific to your employer or fund, including the following information:
Available investment portfolios
Percentages you can choose from to save for retirement every month (contribution rates)
Available insurance benefits
How to increase the amount you're saving towards retirement or how to add to your retirement
You can get your member booklet from your human resources department.
Important things you can do today to improve your financial health
Being informed and knowing if you're on track to meet your retirement savings goals are important steps you can take to improve your financial picture.
Explore your retirement picture in 7 fun steps.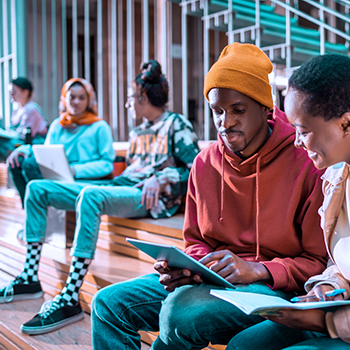 More about My Retirement Picture
In My Retirement Picture you can find out:

What pension you can expect when you retire.

If you will have enough to live on after you retire from your job.

Ways you can improve your retirement picture.

Who is My Retirement Picture for?

It's for anybody at any age.

How much does it cost?

It doesn't cost anything. Anybody can use it.
EXPLORE MORE ABOUT DAY-TO-DAY FINANCIAL MATTERS
Investing for a goal
Whether you are saving for a goal,
diversifying your investment portfolio or bolstering your savings,
a unit trust (or collective investment scheme) can help you to reach your target.
Read more
Other useful information about your retirement fund
Contact us
GET HELP
---
Understanding your options or help making a decision based on your personal circumstances (advice):
My Money Matters Centre: 0860 000 381 | mymoneymatters@alexforbes.com